Sitemap Gallery Index Thumbnails (I) Web-Gallery (I)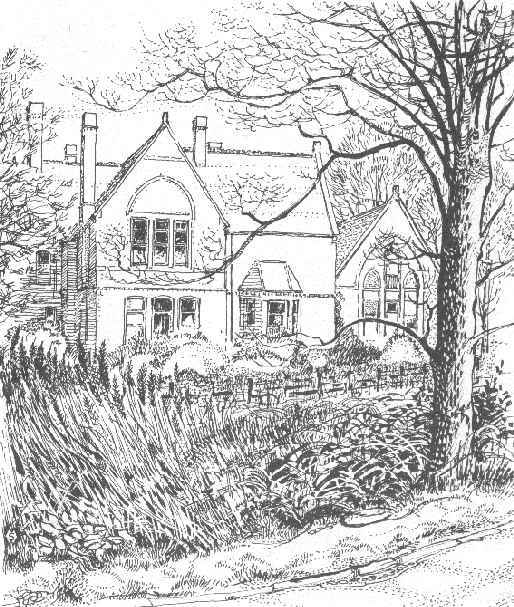 The Old Grammar School, by Steve Wallhead, 1980

This sketch shows what was originally called the Free Grammar School, but which is now a private house and generally known as the Old Grammar School. It was built in 1883 and is the first building you see when entering Wymondham from the west, travelling from Melton Mowbray.

The original Wymondham Grammar School is adjacent to St. Peter's Church at the bottom of Church Lane. It was founded and endowed by Sir John Sedley in 1637, who left £400 for the purchase of land for the support of the master. The Sir John Sedley Educational Foundation still receives rental income from Wymondham Grammar School Farm near Melton Mowbray, and remains an active force for the good of the village.

The Old Grammar School had two masters and only taught boys, some of whom were boarders. The Syston and Peterborough railway passed through the village and so it was only a matter of time before the school closed and pupils from the village travelled by train to the school in Melton Mowbray.

Truck drivers leaving the village past the Old Grammar School occasionally misjudge the Z-bends and finish up in the field near the Old Mere (a section of Roman road), which branches off the main road just outside the village.
Sitemap
Gallery Index
Thumbnails (I)
Web-Gallery (I)
Top
The location of this page is http://www.wymondhamleics.free-online.co.uk/gallery/gramsch2.htm
Find it easily at welcome.to/wymondham