Sitemap Gallery Index Thumbnails (I) Web-Gallery (I)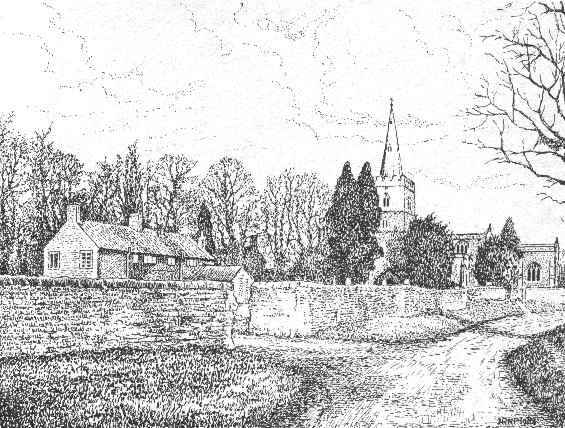 Nurses Lane, by John Prophet (Canon J R H Prophet), 1982

Nurses Lane links Main Street and Edmondthorpe Road, and provides a quieter alternative for walkers, cyclists and riders. This view is to the north, showing St. Peter's Church and Tythe Barn before the stone of its extension at the nearest end had mellowed.

The churchyard is at one end of the backwalks, a route of pathways that run parallel with Main Street. From behind our viewpoint, Dark Lane and Green Lane loop around the south, at a field's length from the village. Walkers may join this route from Spring Lane, Rookery Lane and Glebe Lane, or come down across the fields from Cord Hill Lane, which leads from Edmondthorpe toward Whissendine.
Sitemap
Gallery Index
Thumbnails (I)
Web-Gallery (I)
Top
The location of this page is http://www.wymondhamleics.free-online.co.uk/gallery/nursela2.htm
Find it easily at welcome.to/wymondham