Sitemap Gallery Index Thumbnails (I) Web-Gallery (I)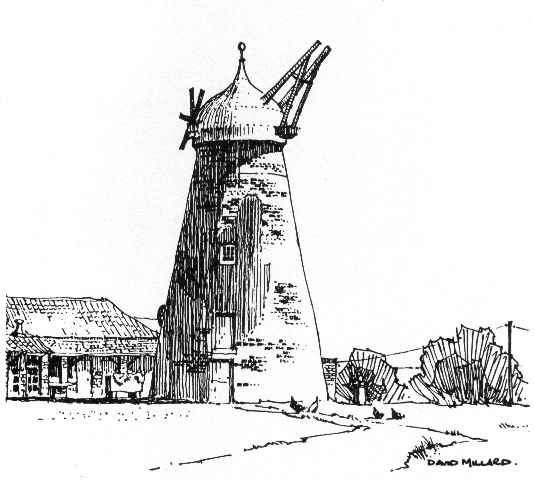 Wymondham Windmill, by David Millard, 1992

Leave the village up Butt Lane adjacent to the Berkeley Arms public house, and a short distance up the hill you will come across Wymondham Windmill. Over the past decade it has been converted into a visitor attraction, with craft workshops and sales outlets, a tea-room, children's play-equipment and a climb up the inside of the mill for the agile.

The restored cupola, painted white, acts as a beacon and can be seen from quite a distance, as can the decorative lights put up for Christmastime. It is hoped that the six sails will be restored one day.
Sitemap
Gallery Index
Thumbnails (I)
Web-Gallery (I)
Top
The location of this page is http://www.wymondhamleics.free-online.co.uk/gallery/w-mill-2.htm
Find it easily at welcome.to/wymondham