WI with pictures of the past
Melton Times, February 1, 2001
Wymondham WI has completed a Millennium project to photograph buildings in the village.

Nine members grabbed their cameras to compile A Photographic Record of the Buildings of the Village of Wymondham, April 1999 to March 2000, which is now on display in the local studies area of Melton library.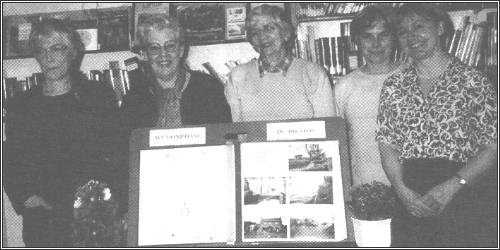 SNAP HAPPY: WI amateur photographers Margaret Lambert, Ruth Wallhead, Edna Tilley and Gaynor Glenn are pictured with Wymondham WI president Kay Bruce and the finished record
Members carried out the study as a contribution to the National Federation of Women's Institute's Millennium project.

The record includes pictures of barns, bridges, churches, cottages, schools and even the sewage treatment works in Wymondham.

The 15-month project received a grant from the Melton Millennium Fund and WI members say they hope it will provide source materials for local historians, architects and planners as well as being of general interest.